ECONOMIC OPPORTUNITY FOR THE WORKING POOR
Chicago Foundation for Women Receives $1 Million Grant from MacArthur Foundation
August, 2017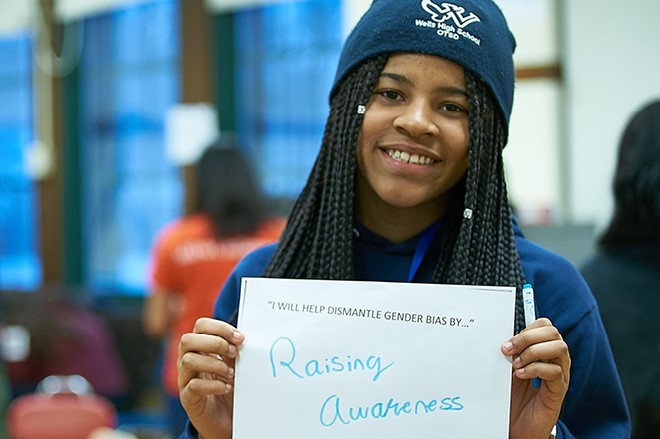 Chicago Foundation for Women envisions a world in which all women and girls have the opportunity to thrive in safe, just, and healthy communities. Towards that end, CFW specifically invests in women and girls as catalysts, building strong communities for all. The partnership between CFW and the Driehaus Foundation, now in its 20th year, enables the Driehaus Foundation to address a few key issues that have been historically important including, building capacity, women's issues, and creating economic opportunity for working poor people.
In July, the MacArthur Foundation awarded CFW $1 million to support their sustainability and "capacity to be a frontline funder and advocate addressing the most pressing issues affecting women and girls."
The case for supporting the economic stability of women and girls is strong. There is voluminous research available from global non-governmental organizations (NGOs) in emerging countries on the impact of gender-based grantmaking. In 2008, Ban Ki-Moon, United Nations Secretary General, stated, "as we know from long and indisputable experience, investing in women and girls has a multiplier effect on productivity and sustained economic growth." In Chicago, as the health, safety, and economic security for women improves, Chicago becomes a better place to live and work for all people.
CFW was a trailblazing organization when it was founded in 1984, and remains one today. The MacArthur grant will support a bold new initiative—the 100% Project, "an all-out, all-in, coordinated effort to increase women's economic security and put an end to gender bias in metropolitan Chicago by 2030." CFW leverages the efforts of more than 400 volunteers. Men and women can get involved by visiting their website.