ARTS AND CULTURE
MacArthur–Driehaus Grantees Participate in Financial Management Training
July, 2018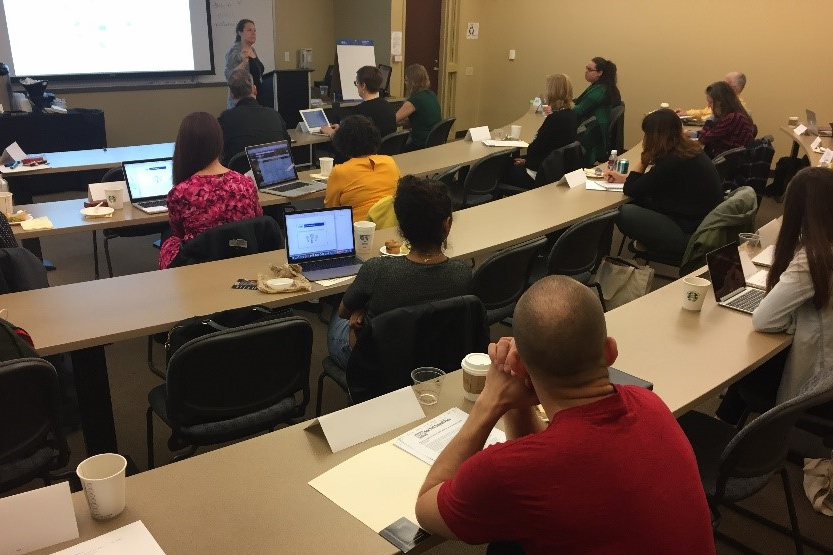 Twenty-four grantees of The MacArthur Funds for Arts and Culture at the Driehaus Foundation have just completed a free, four-session capacity-building training opportunity focused on financial literacy.
This year, in partnership with Fiscal Management Associates (FMA), a national consulting firm that specializes in helping nonprofits build fiscal management capacity, we offered an intensive Financial Management Training program structured to meet the needs and realities of organizations with small budgets.
Participants learned to strategically manage their financial resources by making cash flow projections, establishing reserve funds, using technology to make financial operations more efficient, improving the presentation of the budget to stakeholders, and many related topics.
One grantee reported, "The current FMA workshop is so, so helpful—truly a brilliant idea. It is answering many questions that have lingered for years and providing new practices, as well as actual templates and other resources. It's also been very beneficial to be in a group peers who have similar issues, as well as insights and advice."
Another grantee called the training "An invaluable wealth of information that I will be able to use. Great speaker-covered a lot of ground!"
FMA will follow-up with customized coaching sessions for participating MacArthur-Driehaus grantees during the Fall of 2018.