ARTS AND CULTURE
MacArthur Foundation's International Connections Fund is Transformative
January, 2020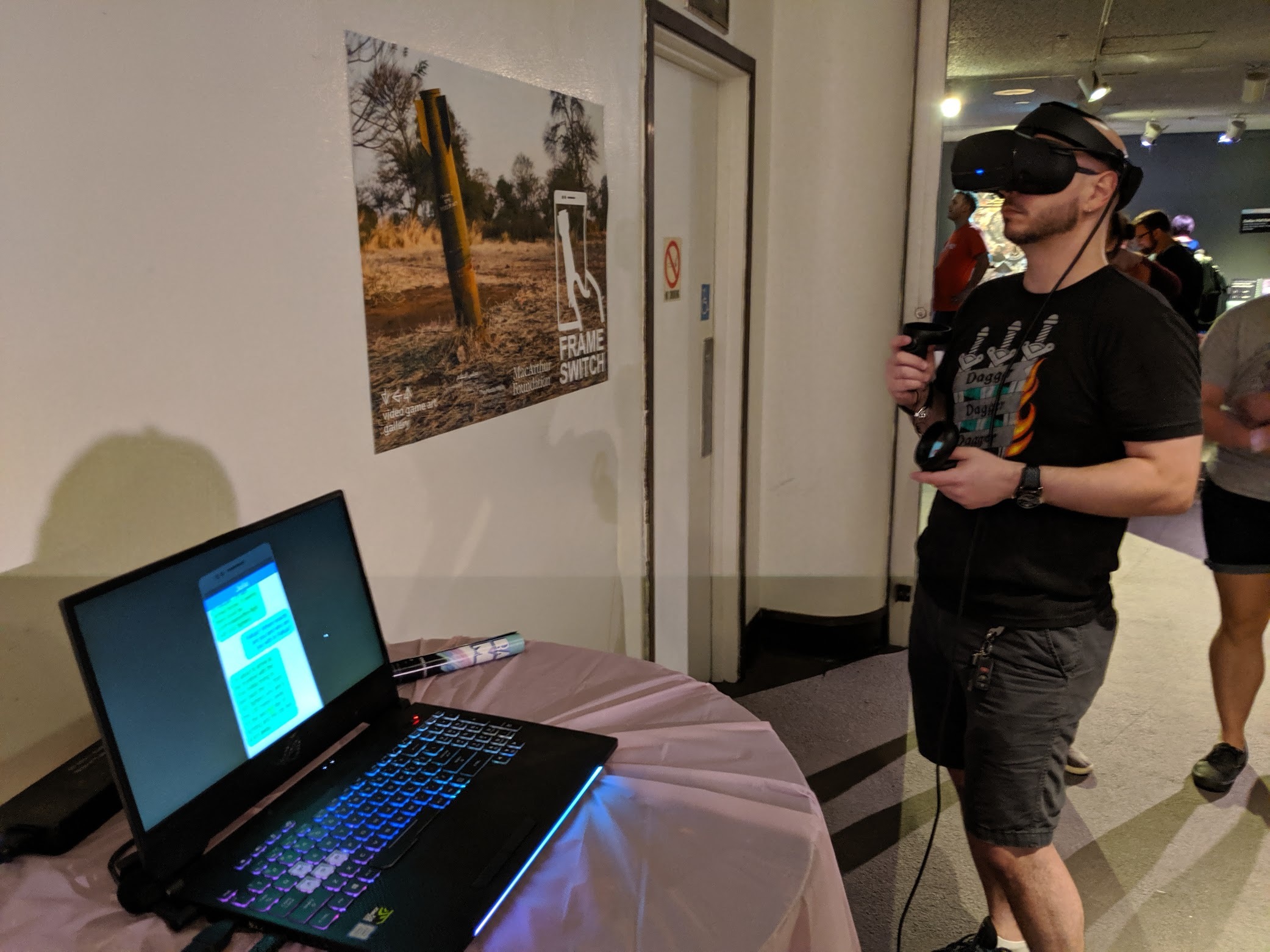 "Transformative." This is what the John D. and Catherine T. MacArthur Foundation hears from its International Connections Fund (ICF) grantees that are part of its partnership with the Driehaus Foundation. According to MacArthur's recent ICF program evaluation conducted by NORC at the University of Chicago, "ICF grants are especially transformative for smaller organizations."
ICF provides grants of up to $50,000 for Chicago organizations to launch new partnerships and creative projects with cultural groups in other countries as well as tribal nations and US territories such as Puerto Rico. All current grantees of the MacArthur Funds for Culture, Equity, and the Arts at the Richard H. Driehaus Foundation are eligible to apply for ICF. Direct grantees of MacArthur's own Culture, Equity, and the Arts program and those funded through the MacArthur Fund for Culture, Equity and the Arts at Prince are also eligible.
Video Game Art Gallery, a MacArthur-Driehaus grantee since 2017, said of the opportunity, "We came up with the dream and MacArthur's ICF brought it to vivid life. Were it not for the grant, we never would have dared to develop our first-ever video game, let alone to embark on an international partnership in the Middle East."
Together with the Media Majlis in Doha, Qatar, Chicago's Video Game Art Gallery developed a virtual reality game titled "Frame Switch." Using licensed 360 VR video from the New York Times and German documentarian Julia Leeb, Video Game Art Gallery and the Media Majlis created an immersive experience that puts users in the shoes of a citizen journalist in sites of conflict in Iraq and the Congo. Audiences gain a sense of the pivotal role that cellphones and social media have played in shaping sociopolitical events of the last two decades. The game has been exhibited at VGA Gallery in Chicago's West Bucktown neighborhood, Bit Bash at the Museum of Science and Industry, Munich Medientage, and Games for Change Festival New York thus far. In 2020, the project will be exhibited at the University of Chicago Commiserate 2020 media art festival and travel to the Media Majlis in Qatar.
Since the inception of ICF in 2008, MacArthur has awarded 149 grants for arts and culture projects totaling $6.1M that involve international exchanges with 63 countries on six continents. Almost 50 percent of all grants have been to groups with annual operating budgets under $500,000.
This funding has helped MacArthur-Driehaus grantees like Video Game Art Gallery take on ambitious projects. And Video Game Art Gallery is not alone in this regard. In the evaluation by NORC, 97 percent of ICF grantees reported the program's support was "helpful" or "very helpful" in the creative growth of their organizations.
The next application deadline for ICF will be May 1, 2020. The MacArthur Foundation will contact all MacArthur-Driehaus grantees directly via email in March about this opportunity. For more firsthand perspectives from ICF grantees, click here.
Photo description: A visitor to Bit Bash at the Museum of Science and Industry in August 2019, uses a virtual reality headset to play Frame Switch, assuming the role of a citizen journalist, snapping cell phone video of events unfolding in Fallujah, Iraq. Image courtesy of Video Game Art Gallery (2019).