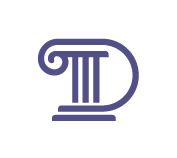 April 3, 2020
Dear Colleagues,
I hope this note finds you and your families safe and well.
On behalf of the Richard H. Driehaus Foundation, I wanted to take a moment to express that we have been thinking about you, and recognize that this incredibly unfortunate situation in which we find ourselves has a tremendous effect on the work that you do. It is important for you to know that we remain fully committed to our partnerships, and understand the difficulty this crisis poses for all organizations regardless of size. It is our priority to provide support in ways that will offer the most flexibility for grantees as we work through this together in the months ahead.
I also would like to share some of the steps that the Foundation has already taken to offer support to our grantees in ways that will be most immediately beneficial.
· The Driehaus Foundation is making contributions totaling $300,000 to three emergency relief funds that will support our communities and our grantees across all portfolios.
- $100,000 to the Chicago Community COVID-19 Response Fund to assist health and human services organizations providing relief to those in need
- $100,000 to the Chicago COVID-19 Journalism Support Fund to support local news organizations and protect public access to critical information during this time of emergency
- $100,000 to the Arts Work Fund Emergency Relief Fund to support those in the arts and culture community who are struggling with new financial challenges as a result of COVID-19
· In response to concerns we have heard related to cashflow issues and other financial hardships caused by canceled events and lost revenue, multi-year grant recipients that have a scheduled payment in 2020 will receive funds in advance of the originally scheduled date. These groups should expect that to arrive in the coming weeks.
· For our professional development grant recipients, we understand that the activity may not be able to proceed as originally planned, and the Foundation will allow these grant funds to be used for a similar professional development opportunity.
To all Driehaus Foundation grantees and our many other partners, thank you for the countless ways your organization contributes to the life of our city, and the many lives that it touches each day. We recognize the demands and responsibilities you are managing right now, and trust you will make sound decisions. If you have any questions, please do not hesitate to reach out to myself or your program officer. Please know we are doing our best to respond to all communication just as soon as possible.
The Foundation will continue to move forward with grantmaking throughout the remainder of the year, with a priority placed on work that is currently in progress. All scheduled grant cycles remain in place, including the May 1 deadline for organizations applying to the MacArthur Funds for Culture, Equity, and the Arts at the Richard H. Driehaus Foundation program. We are committed to working with you, and in the coming weeks will continue to seek opportunities to offer support that will be of most benefit to all that you do.
Please stay safe and healthy.
All the best,
Anne Lazar, Executive Director