The Driehaus Foundation is pleased to announce the promotion of Suellen Burns to Senior Program Director and the addition of two new staff members, Brad White as Senior Program Director, and Urooj Shakeel as Arts Program Officer.
Suellen joined the Foundation in 2018 as a Senior Program Officer. As Senior Program Director, Suellen will oversee all aspects of Driehaus Foundation arts grantmaking, develop and implement program goals and funding strategy, and assist with long-term strategic planning.
Brad most recently served as Associate Director for the Alphawood Foundation and will begin his new role as a Senior Program Director at the Driehaus Foundation in November. Brad will serve as the Program Director for the Built Environment program and oversee development and implementation of program goals and funding strategy.
Urooj was previously a consultant to the Driehaus Foundation. In her new position as Arts Program Officer, Urooj will play a key role in the management of grantmaking operations for the MacArthur-Driehaus program. Urooj joins the Foundation on October 4 and will report to Suellen Burns.
"I am pleased to announce this expansion of the Foundation staff as we continue to steward Richard's philanthropy which meant so very much to him," comments Executive Director Anne Lazar. "Suellen, Brad, and Urooj contribute a wealth of knowledge and grantmaking experience, and it is my privilege to welcome them to the Driehaus Foundation."
Congratulations Suellen, Urooj, and Brad! The Foundation is fortunate to have you as part of our team.
Suellen Burns has been a versatile professional in the arts, environmental, and urban planning fields for nearly 30 nearly. She joined the Driehaus Foundation in 2018 as senior program officer and became senior program director in 2021.
Prior to the Driehaus Foundation, she served most recently as senior advisor – urban communities & partnerships for the Illinois Department of Natural Resources. There she contributed to program development, stakeholder engagement, partner relations, capacity-building, and targeted grantmaking for the agency's work in the Chicago area and Lake Michigan coastal region. Her previous work also includes the roles of executive director for Arts Bridge (the nation's first business incubator for the arts), development director for Friends of the Chicago River, and proposal reviewer for Gaylord and Dorothy Donnelley Foundation. Suellen's other capacity-building clients and employers range from the Suzuki-Orff School for Young Musicians and SkyART to Illinois Conservation Foundation, among numerous others.
She holds a BFA from the School of the Art Institute of Chicago and a MS in Leadership and Policy Studies from DePaul University. Suellen serves on the Commission on Chicago Landmarks, an appointment from Mayor Lori Lightfoot. She is also an adjunct faculty member for DePaul University's graduate School of Public Service.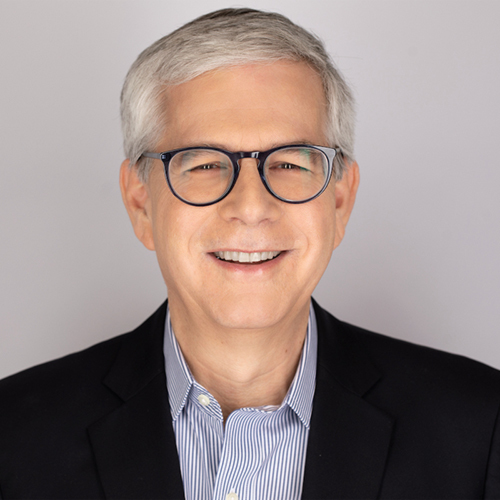 Brad has over 35 years of experience in community development, affordable housing, and philanthropy. Brad previously served as the Associate Director of the Alphawood Foundation where he identified potential new grantees, provided grantmaking recommendations, and developed strategies to address racial equity in grantmaking and staffing. Major projects included overseeing the restoration of Frank Lloyd Wright's Unity Temple, collaborating with staff to provide capacity and support to the South Side Community Art Center, and working with a wide variety of arts, architecture, advocacy, and historic preservation organizations. Prior to his work at the Alphawood Foundation, Brad spent more than ten years overseeing the development of affordable housing. He was the development manager for Related Midwest during the first phase of Roosevelt Square, which included more than 300 units of affordable housing, as well as retail and office space.
Brad was appointed by President Barack Obama, as a General Public Member, to the Advisory Council on Historic Preservation in 2011; he was reappointed in 2014 and served until October 2020. For the Advisory Council he led the task force on Historic Preservation and Rightsizing and directed the development of a policy statement on community revitalization. Brad is on the Board of Enrich Chicago, a not-for-profit organization focused on racial equity and inclusion in the arts. He is currently the Chair of the Unity Temple Restoration Foundation, a board member of DOCOMOMO-US, a board member of the Julius Rosenwald-Rosenwald Schools National Historical Park Campaign, a member of the Illinois Housing Council, and a member of the Public Policy Committee of ULI Chicago. He is the former Chair of Landmarks Illinois, Preservation Action, and the Ely Chapter of Lambda Alpha. Brad is a graduate of the University of Michigan; he received his law degree from DePaul University College of Law.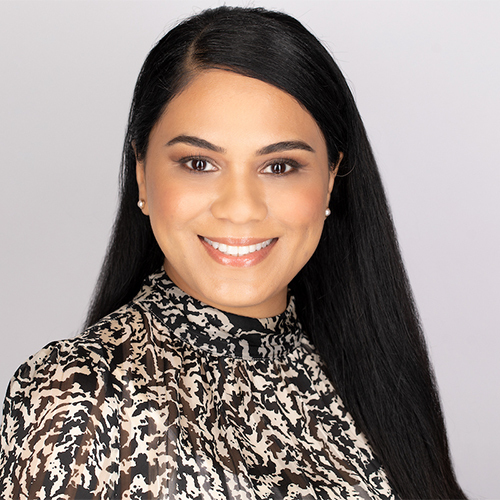 Urooj Shakeel has extensive experience in communications, project management, and cultural art production. In her previous role as Communications Manager for South Asia Institute, she managed social media platforms, produced arts programming, and curated exhibitions to promote the arts and cultures of South Asia and its diaspora.
Urooj has served as a Communications Fellow for the Field Foundation where she created effective communications strategies for online visibility of the Foundation's grantmaking work. She reviewed grants in Field's Media & Storytelling portfolio and expanded the portfolio's reach by securing arts organizations. Urooj was also the Project Manager for Arts Work Fund's COVID-19 Emergency Relief Fund where she managed the application process and a team of grant reviewers.
Urooj is originally from Detroit, MI and holds a BS in Marketing and BA in Art History from Wayne State University. She has a MA in Arts Administration and Policy from the School of the Art Institute of Chicago.