The Richard H. Driehaus Foundation is pleased to announce the addition of Tessa Mazor as Grants Manager, the promotion of Nick Burt to Investigative Journalism for Government Accountability Program Officer, and the promotion of Amy Domagalski to Operations and Special Projects Manager.
Tessa Mazor most recently served as Assistant Grants Manager at the Terra Foundation for American Art. In her new role, Tessa will oversee the Driehaus Foundation's grantmaking process and procedures. Tessa joins the Foundation on November 29 and will report to Executive Director Anne Lazar.
Nick Burt joined the Foundation in 2015 as a Grants Manager, and later transitioned into a dual role as a Grants Manager and Program Officer with a focus on the Foundation's Investigative Journalism portfolio. In his new role as Investigative Journalism Program Officer, Nick will continue to develop an in-depth knowledge of the portfolio and will oversee all aspects of the program's grantmaking. Nick will report to Executive Director Anne Lazar.
Amy Domagalski joined the Foundation in 2016 as an Executive Assistant and added the responsibilities of Project Administrator to her role in 2020. As the Operations and Special Projects Manager, Amy will oversee projects assigned by the Executive Director and ensure operational efficiency of the Foundation office. Amy will report to Executive Director Anne Lazar.
"I am pleased to welcome Tessa to our talented team and to promote Amy and Nick to roles that expand their dedicated contributions to the Driehaus Foundation," comments Executive Director Anne Lazar. "It is a privilege to partner with such exceptional professionals as we work together to continue Richard's philanthropic legacy."
Congratulations Tessa, Nick, and Amy! The Foundation is fortunate to have you as part of our team.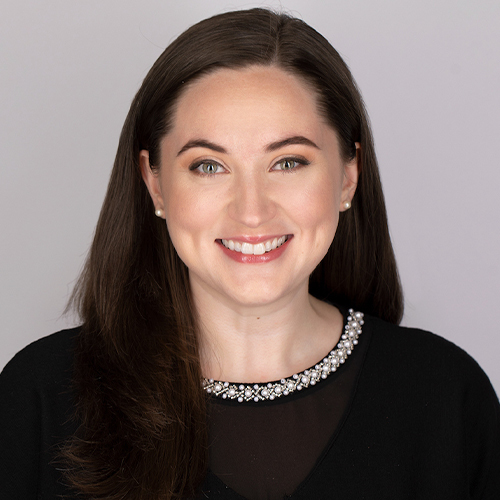 Before joining the Richard H. Driehaus Foundation, Tessa Mazor was Assistant Grants Manager at the Terra Foundation for American Art, where she supported various grantmaking programs in Chicago, across the United States, and worldwide. Prior to working in philanthropy, Tessa held positions in numerous arts and cultural organizations in Chicago, including Image Rights and Research Coordinator for the Chicago Art Deco Society. Before moving to Chicago, she served as Exhibitions Coordinator for the Metal Museum in Memphis, Tennessee, focusing on contemporary and historical art exhibitions and public education materials. Tessa holds a BA in Art History from the University of Memphis and a MA in Arts Management from Columbia College Chicago.
Nicholas Burt previously served as Grants Administrator at the Lloyd A. Fry Foundation. He is a member of the Grants Managers Network (GMN) and past presenter at GMN conferences on the topics of electronic board books and foundation data tools. His interests within the field include practices to streamline the grantmaking process for grantees and applicants. His work experience includes positions at several nonprofits in the social services and the consulting firm of Grenzebach Glier and Associates. He also taught elementary-aged children with AmeriCorps VISTA on the Texas-Mexico border. Nicholas holds a BS in Journalism from Northwestern University and lives in Albany Park.
Before joining the Foundation in 2016, Amy served as the Brand Presentation Manager of the Midwest region for the Ralph Lauren Corporation, where she oversaw the merchandising and managed new store openings of Polo Ralph Lauren Factory stores. Her previous work also includes Executive Assistant positions at Ralph Lauren and MTV Networks. Amy graduated from The Fashion Institute of Technology in New York.