THE BUILT ENVIRONMENT
16th Annual Driehaus Foundation Bungalow Awards Presented
December, 2020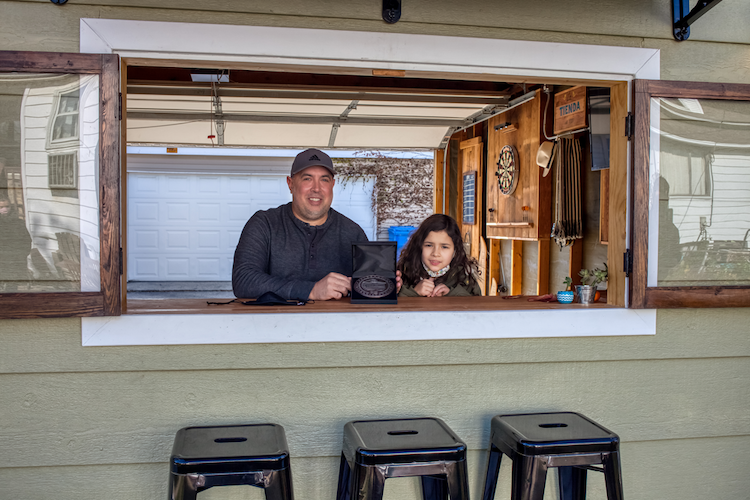 Highlighting the very best in recent bungalow rehab and restoration projects, the Chicago Bungalow Association (CBA) presented the 16th Annual Driehaus Foundation Bungalow Awards on December 15th via livestream on Zoom and Facebook.
"More and more nominations come in every year from bungalow owners in neighborhoods throughout the city," said Mary Ellen Guest, Executive Director, CBA, "and with many homeowners spending these recent months completing home improvement projects, large and small, we're excited to celebrate that hard work."
The annual juried competition honors the creativity and efforts of homeowners for the work they have done in interior and exterior renovations, historic restorations, and landscape design.
"We received so many nominations for amazing projects this year in every category," says Faith Rackow, former Deputy Director of CBA and one of the judges for this year's awards. "But we also saw a lot of really creative and unique projects that were done as sort of an outlet or an escape during the pandemic, and we wanted to highlight these projects and showcase them. So the judges decided to create a special category this year and we're calling it our COVID Creativity category."
This year's record-breaking 80 nominations were judged on overall visual impression, creative design solution, and how well the project maintains the integrity of the historic Chicago bungalow. All of the of projects can be viewed at www.chicagobungalow.org
Awards were presented to the following recipients.
COVID Creativity Awardee – Christopher Gordon & Carolina Gomez (Portage Park)
COVID Creativity Awardee – Alex Dunham & Jennifer Bakija (Portage Park)
Exterior Rehabilitation Winner – Marti Palermo & Jarrod Routh (Albany Park)
Exterior Rehabilitation Honorable Mention – Wanda & Paul Ballard (Chicago Lawn)
Interior Rehabilitation Winner – Michael Hill & Carolina Juarez-Hill (Clearing)
Interior Rehabilitation Honorable Mention – Rebecca & Jeremy Hellyer (Portage Park)
Interior Restoration Winner – Andy Pierce & Beth Eckerty (Hegewisch)
Interior Restoration Honorable Mention – Dan & Michele Miller (West Ridge)
Small Project Winner – Tina Williams (Auburn Gresham)
Small Project Honorable Mention – Daniel & Janet McMahon (East Side)
Green Project Winner – Michael Burke & Caty Norman-Burke (Albany Park)
Green Project Honorable Mention – Kimberly & Jared Guzman (Jefferson Park)
Landscape Design Winner – Annie Picard & Steve Graue (Austin)
Landscape Design Honorable Mention – Andrew & Lindsay McKone (West Ridge)
Window Restoration Winner – Odile Compagnon & Robert Braziunas (West Ridge)
Window Restoration Honorable Mention – Joshua Cruz & Kelly Gates (Norwood Park)